We believe that customised cupcakes are the perfect way to show your team you care.
We recently found out that over 61% of the UK's workforce isn't engaged in their job. You can boost morale and increase staff retention by treating your staff when they've done a fantastic job.
Small things go a long way
Small gestures to show your team that you're proud of their achievements. Plus it can help them feel like they want to work towards the next one.
Customised cupcakes and doughnuts are the perfect small way to bring everyone together and treat them all. Plus we cater for lots of dietary requirements, so no-one feels left out.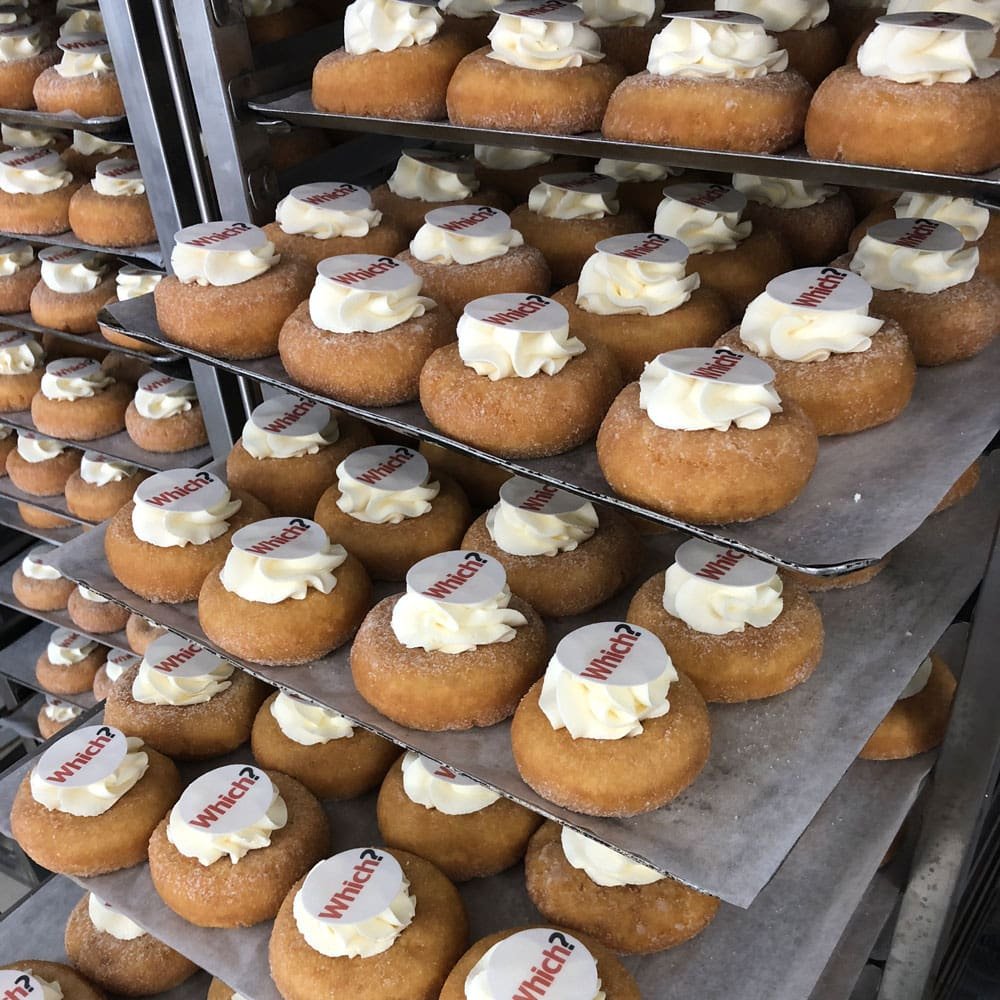 Client Highlight
UTILITY WAREHOUSE
We have recently finished making and delivering 1400 branded doughnuts to Utility Warehouse. They wanted to celebrate with the team when they achieved 5/5 stars on Which?. It was a massive achievement for them and something the whole company had been working on, so they wanted to make sure all the staff were rewarded for a job well done
Celebrate the good times
The life of a business can be very up and down, so while times are good, it's great to celebrate those with your team. Avoid getting bogged down in the day to day of staff morale and celebrate all the things you have achieved. It will help you refocus and figure out what makes your staff happy.
Why customised cupcakes?
While there are lots of benefit schemes out there for the day to day, a cupcake delivery to the office, customised to your branding, brings excitement and instant celebration. From 100 or 10,000, each one is hand-delivered and arrives looking perfect.
We have also recently increased our offering to vegan cupcakes so that we can cater for most requirements in the office.