We're celebrating a massive milestone at Amore Bakery with our two million bespoke cupcakes being produced. Over the last ten years, we've gone from strength to strength and can't wait to see what the next ten years bring.
We've looked over the archives and found some of our favourite cupcakes.
Anchor
We recently completed this beautiful set of 100 cupcakes for Anchor, who wanted to the buttercream to look like their butter. We think this gorgeous yellow pops.
Pandora
We love producing these dual tone buttercream bespoke cupcakes for Pandora, the purple and white look beautiful together. Finally, we added the cupcakes off with their logo for a perfect finish.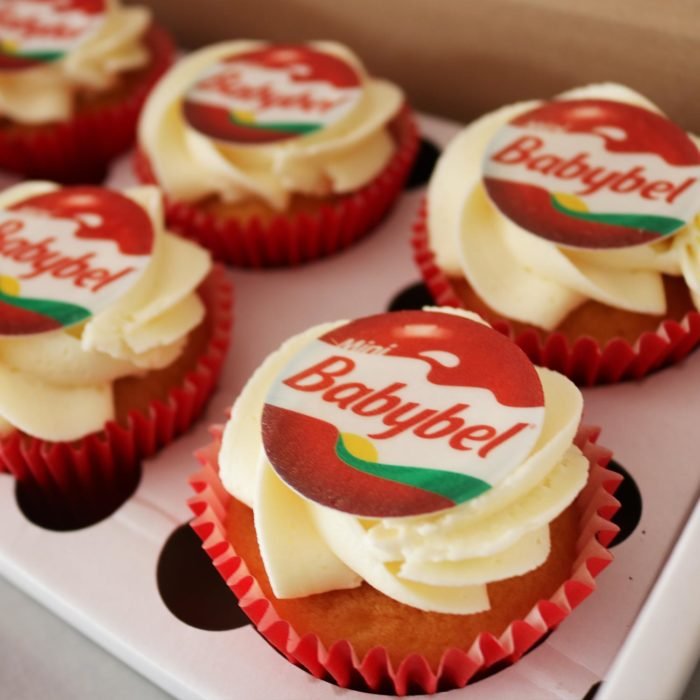 Babybel
Mini Baybels on cupcakes – not quite, but how cute are these mini logo printed onto of our cupcakes? We love making these. Also, they tasted delicious with our classic buttercream and vanilla cupcakes.
Wilko bespoke cupcakes
Wilko wanted to create a giveaway in store with all their customers. We were happy to help them produce thousands of cupcakes, also we delivered them all over the UK.
Sky News
Mini cut-outs of politicians? No problem. We cut out all these mini Teresa Mays and Boris Johnsons for Sky New's latest event. As a result, they stood out were a great hit at the conference.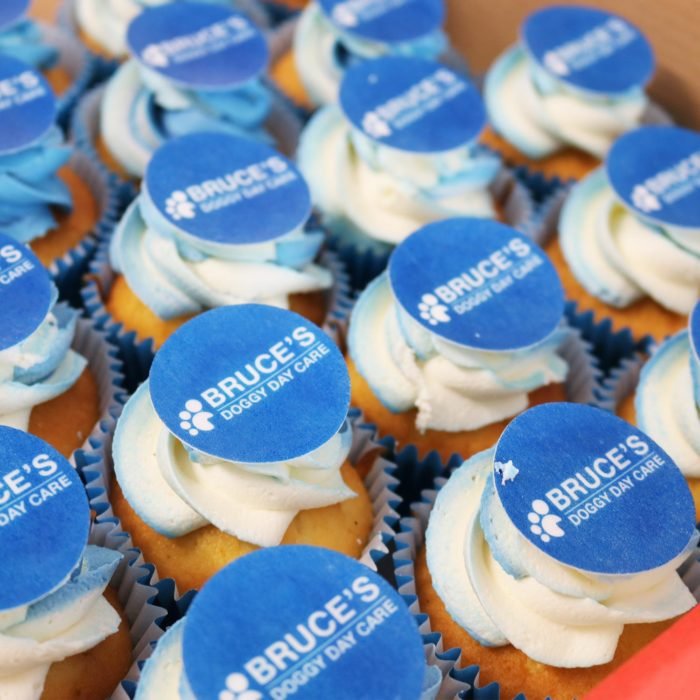 Bruce's Doggy Day Care
Bruce's Doggy Day Care required vanilla buttercream with hints of blue. We created this icing using a piping bag striped with food colouring. It looks, and everyone loved them!
Soap and Glory
We loved producing these amazing pink glazed doughnuts, even if they weren't cupcakes. They almost didn't leave the bakery they looked too good.
Want to see your logo on a branded cupcake?
Check out branded cupcake page, or give us a call on 01525 839963
We love creating something new and different, so if you have something special in mind let us know, and we'll create some of the most beautiful and delicious cupcakes for you.